Art Collection of Leipzig University
Collection
Learn everything about the art collection of Leipzig University, explore our collection or get information on conservation projects and publications.
Research and teaching
We continually work on research projects and regularly offer courses at the institue of art history of Leipzig University. We offer internships for students of History of the Arts and Conservation.
Your visit to our exhibitions
Visit our exhibitions in different locations: Paulinum (Assembly Hall and University Church St. Paul), Kunstsammlung im Rektoratsgebäude, Galerie im Neuen Augusteum or the works of art on the Campus! Here you will find dates for cultural and educational events.
Kustodie
As an institution subject to the president of the university, we administer the university's art collection. We perform the classic museum tasks of collecting, preserving, researching, communicating.
Our Shop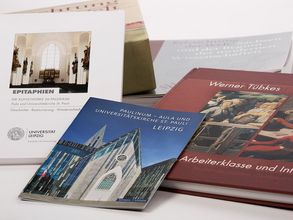 To store
Current publication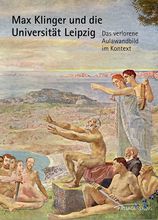 Order here
Book recommendation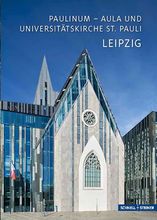 Order here